on
November 23, 2017
at
1:33 PM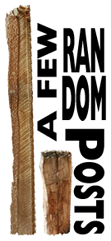 • The SCP Foundation has a bit of a temporal conundrum on its hands.
• My childhood self would probably have lost his mind at the sight of a real-life flying Snoopy doghouse.
• If you have ninety grand, a love of vintage vehicles, and an insatiable fandom for Back to the Future, then this 1967 gull-winged VW Microbus may be for you.
• A relic of internet past will shut down on December 15th of this year when CompuServe's forums will go dark.
• Everyone needs more slimes, jellies, and oozes on their gaming table, and they're pretty easy to make!
• Finally, how about a relaxing game of Space Mandala? Fill the empty areas with forms of the appropriate shape, sacrificing some forms to unlock others. Yoga poses are not required.