on
February 13, 2017
at
7:47 PM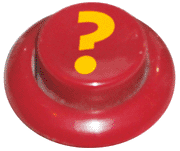 It's time for the irregular cleaning out of the ol' bookmarks, and we start with:
• When planning your next offworld mission, consider if the Moon or Mars is the right choice for you. If that's too close to the old neighborhood, you might look into just what it would take to make it to an exoplanet.
• Robots have been in the news lately, from gel robots that can grab a fish to robots that mimic bat-flight (and hopefully fight crime) to the frightening "Handle" robot, who appears to be a rather shady-looking Autobot that's probably working for Megatron.
• If you're writing a tech thriller, you could grab a plot device from some Russian hackers who use uploaded footage of a video slot machine to then customize an app that lets the player know when to push the "stop" button. Now if they'd only figure out how to let me win at the crane machines in the arcade, I'd be happy.
• Are you old (like me)? Then you might recall an era when Taco Bell used to be decorated in pastel stripes.
• When Hollywood was just getting started, a Chicago bank started encouraging clients to invest in the budding movie industry. From a prospectus in 1927, here's a map showing the various "world locations" for filming in California.
• Rock, Paper, Shotgun recently published a 'Best Total Conversion Mods' list. Many I'd heard of before, but the New Horizons one for Stellaris has made me consider putting the game on my wish list.
• Here's a dark game that (as far as I could tell) doesn't have too much grimdark imagery (though the rabbit in the opening screen doesn't look well), but if you like those "run right and don't let the left side of the screen get you" and the video game Limbo, then you might enjoy Badland. Get your flappy-ish bird past obstacles while planning what avatar-affecting items to grab and which to avoid.