on
January 11, 2018
at
4:55 AM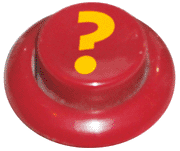 It's a snowday for my wife and son, so hopefully they'll be distracted by Minecraft on the Xbox while I get some drawin' done. Here's some random no-school (for our locale) links to celebrate:
• I never knew there was a Guinness World Record for running the fastest 100 m sprint and farthest distance while on fire without oxygen. Now I do, and I can't understand why this isn't an Olympic sport.
• From the "teaching your kids the wrong lessons about what to not put in their mouths but it's still impressive" department comes this recipe for edible detergent pods. It's the first time I've wanted to eat blue Jello.
• It's not exactly the flying cars we were promised, but Intel's "Volocoptor" may be a decent substitute. If nothing else, it looks more like the vehicles in those "city of the future" drawings from magazines in the 1920's.
• In case Bethesda or some intrepid modder is out there working on a China-based Fallout game, they might want to include Bejing's massive nuclear bunker, located 2km belowground. I don't see any Stealth Armor, but then again, if it's working properly, I wouldn't, would I?
• Nature magazine has it's Best Science Images of 2017 for your viewing pleasure… apart from the tapeworm photo. That one can quietly leave, thanks.
• Now I want to be in a D&D campaign where monsters waylay travelers for their cash because infrastructure doesn't maintain itself.
• If you have some time to kill or a thirst for video game history, here's an exhaustive and interesting quest to find the first video game commercial, which may or may not include the involvement of Frank Sinatra.
• And how about a stickman game where you jump around an obstacle course in a ninja-like fashion? You might enjoy Stickman Boost, a game of breaking through walls and many stickman fatalities.